About Mindful Tutor
WHO WE ARE:
-Teachers
-Tutors
-Academic Coaches
-Mentors
-Learning Specialists
-Educational Therapists
At Mindful Tutor, we believe that every child can benefit from academic mentoring by a kind, caring adult. Each child brings gifts and encounters challenges, and it is our goal to uncover a love for learning while nurturing a growth mindset. We specialize in helping children reach their potential through skill and confidence building. Mindful Tutors are all professionals who consider tutoring a career. We bring our entire set of skills and attention to the vocation of mentoring and teaching your child.

WHAT WE TEACH:
Test Prep (including SSAT, HSPT, and ISEE)
Academics (Elementary, Middle, and High School)
Executive Functioning Skills (Organization, Time Management)
HOW WE TEACH:
In-home tutoring
Based on learning style of the child
WHO WE SERVE:
Children without learning differences who desire guidance from a caring adult
Children with executive function weaknesses
Children with learning differences:
-Mathematics Disorder (e.g. Impairment in Mathematics Fluency, Quantitative Reasoning, and Problem Solving)
-Reading Disorder
-Disorder of Written Expression (e.g. Impairment in Writing Fluency and Essay Organization)
-Auditory Processing Disorder
-ADD/ADHD
Megan
Megan is the Director of Mindful Tutor and a recognized test prep expert. She has over sixteen years of teaching and tutoring experience. Megan spent the 2007-8 school year teaching second grade at The Hamlin School, where she received training in Reading and Writing Workshop techniques based on the work of Lucy Calkins, and in math techniques based on the work of Marcy Cook. In recent summers, she has completed Making Math Real, Lindamood-Bell, and UC Berkeley Extension courses to keep her knowledge of best practices current. Megan has taught people of all age levels, from preschoolers to Ph.D. students.
After initially majoring in engineering at Cornell, Megan graduated Phi Beta Kappa from Oberlin College with a BA in Art History and minors in Environmental Studies, History, and East Asian Studies. A rare skill that Megan holds is the ability to teach Mandarin Chinese to non-native speakers from the perspective of a non-native speaker. She lived in China from 2004-2007, two of those years as an Oberlin Shansi Fellow teaching English in remote Shanxi Province. She also spent her summers engaged in intensive language study through the Princeton in Beijing and Duke in China programs. Living in China allowed Megan to immerse herself in the study of language acquisition, both as the student and as the teacher. She regularly utilizes this experience, whether teaching preschool aged children how to read or middle school aged children how to score well on the verbal section of the SSAT.
Megan has a gift for connecting with students and nurturing their growth toward independent learning.
Austin
Austin's ability to clearly and effectively teach and his many years of experience teaching students in test prep (SSAT, HSPT, ISEE, SAT, ACT), math, English, study skills, and writing make him a highly sought after tutor.
Austin graduated from Georgetown University with a degree in Psychology and minors in Philosophy and Theology. His favorite courses at Georgetown introduced him to the rich history of Indian and Tibetan Buddhism, and his interest only increased when he set out to learn about Madhyamaka philosophy and practice on his own. Himself a former sufferer of test anxiety, Austin incorporates the basic tenants of mindfulness into his tutorials, and he always seeks to put into perspective for his students the value of learning for learning's sake.
After college, Austin moved back home to Houston and spent the next two years working as a mentor and tutor to ninth graders in Houston ISD's Apollo 20 program; he has been tutoring K-12 ever since, with a specialization in math, English, social sciences, and test preparation. One of his most rewarding experiences has been coaching SAT/ACT students who have ADHD and learning differences.
Austin believes in the transformative power of one-on-one, student-centered learning, and is always trying to engineer new and better ways to deliver difficult-to-learn math and English concepts. He seeks to nurture the innate abilities of each of his students and thinks the best way to inspire learning is to discover, explore, and draw out their unique strengths.
"Austin really connected well with my son on SSAT preparation. Austin is thoughtful and kind, and at the same time can push appropriately to get the work done. We had an excellent experience working with Austin." - Parent, Stuart Hall
"Austin was truly wonderful. He was conscientious and professional. As a parent, I appreciated that he seemed to sincerely care about our son's results. Our son enjoyed working with him and thought he was an excellent tutor. We worked with him for SSAT prep and hope we will be fortunate enough to work with him for SAT preparation." - Parent, Town
"My son said that Austin taught him a totally different way to approach the test that made all the difference. He even got a 36 on one of the sections! So - thank you thank you thank you - it was just what we were hoping for. He is DONE." -Parent, The Branson School
"Absolutely professional. Absolutely on time; if caught in traffic, Austin would unfailingly call to update his ETA. Austin is not a chatterbox; rather he is a quiet, steady intellect who patiently guided both my children (& they are quite different) through very challenging academic coursework. I credit him with helping to build their confident work ethic; 'yes, this is hard, and it feels overwhelming sometimes, but we can break it down and understand it.'"
-Parent
"A huge thank you from our family to the Mindful Tutor family! With the help of wonderful Mindful Tutors for two of my kids, they are well on their way to getting into the schools of their dreams!
My senior wanted that one extra point to ensure that his ACT score didn't rule out any of the top schools - and after just four hours with Austin, he did it! Austin's approach was super targeted: he looked at my son's previous scores and knew precisely what needed improvement - there was not a wasted moment, and it was worth every penny!
Thank you for changing my children's lives - you've gone above and beyond with your personal attention and concern. We are looking forward to using Mindful Tutors proactively for our high school junior as we approach testing this time! I've recommended you to everyone I know!" - Parent, The Hamlin School and The Branson School
"My daughter REALLY enjoys working with Austin. She said the other day, 'Austin is the BEST tutor I ever had!' Thank you so much for making this stressful process so wonderful, Austin & Megan!" - Parent
"Austin is a fantastic teacher- his liberal arts background helps him articulate really tough math concepts, and he can help simplify complex math to help explain the process, the theory and the reason the math is important. My daughter made all 'A's' during her two years with Austin and, more importantly, she no longer 'hated' math." -Parent
"Austin!! He helped [my daughter] to raise her SSAT score where she wanted it. Austin analyzed her strengths and weaknesses very quickly and clearly and developed the plan in the given time to fill up the holes to become a better math student. He was amazing! Also, he was very professional, patient and caring by knowing when to push and when to wait. [My daughter] loved working with him and he was very kind to make her gain her confidence in math, mentally too... such a great Math tutor actually the BEST that I can not wait until my [my daughter's] siblings will work with him in the future." - Parent
Bruce
Bruce is an Academic Interventionist with experience tutoring in all subjects. He specializes in teaching comprehension, reading, writing, math, application essays, study skills, test prep (SSAT, ISEE, SAT, GRE), remedial literacy development, literary analysis, executive functioning skills and research methods. He has extensive experience with students diagnosed with ADD/ADHD, autism, dyslexia/dysgraphia, oppositional defiant disorder, traumatic brain injuries, and auditory processing disorders.
Bruce has a BA in Secondary English Education from Boston University and a Masters in Educational Public Policy from UMass Dartmouth. He has extensive experience with Lindamood-Bell processes, having worked as a Clinician, Consultant, and Site Manager for the Company for the past six years. His students have ranged from five years old to adulthood with initial abilities ranging from non-verbal non-readers to high honors students at prestigious private schools.

Bruce seeks to engage students in their areas of comfort and utilize these strengths to help situate new knowledge and motivate students to persevere through frustration and disinterest. He has been known to share his own struggles within the education system, helping students understand that the problems they face can be overcome. Bruce is adept at meeting students where they are and is equally at ease providing a calm, warm environment, or acting out scenes to build comprehension. He is consistently seeking to build self-efficacy and independence within his students. Bruce places on mindful metacognition, a skill he hones via Zen meditation.
As a New England native, Bruce spends as much time as he can backpacking and camping in the vast western wilderness. When unable to get out, he can be found writing educational philosophy or reading poetry.
"This young man connected with my daughter and awakened her skills through his boundless creativity, humor, intellect, empathy, compassion, expertise, and plain old hard work" - Parent, Adult Student with Traumatic Brain Injury. Bruce helped her regain the ability to speak as well as read.
"Amazing with kids - relates well and adapts to the child. Creative in how he approaches the kids and their learning style. Makes what he is doing very interesting." - Parent, Stuart Hall
"Bruce is great. He is very calm, patient and effective in his sessions. My 8-year-old son has improved already after a few sessions with Bruce. My son is already more confident in his reading and is learning skills that he was never exposed to. Bruce has also helped my older son study for his SSAT test and he was excellent. He is a great teacher and really knows how to teach kids in different areas and at different stages." - Parent, French American International School
"We could not be happier with Bruce. His calm, gentle, kind way with [my daughter] was perfect. She was relaxed and actually had fun learning math and preparing for the SSAT with him. Thank you, Bruce!!" - Parent, Presidio Hill School
Dara
Dara enjoys using her creativity and empathy skills to help unlock a student's full potential. She has an uncanny ability to make students feel comfortable so they're not afraid to take risks and ask the questions that might be hard to ask.
With more than 15 years of experience in teaching and developing educational programs, she's honed her ability to connect with and engage all types of learners. She's a former elementary school teacher and reading specialist and has tutored hundreds of students of all ages. Using her background in fine arts, she's developed a number of arts-based curricula to teach a range of subjects. Dara specializes in teaching math and writing skills to elementary and middle school students. She also enjoys guiding students through the high school application process by brainstorming and editing application essays and polishing skills for test prep (SSAT, HSPT).
Dara has a Masters from Stanford's Graduate School of Education where she focused on social/emotional learning, curriculum development, and program design. She received her BA from Georgetown University with a major in Studio Art and a minor in Theology and studied abroad in art schools in Australia and Italy.
"I think Dara is terrific -- she is a fun and inspiring tutor for [my daughter]. She has worked hard with Dara, but really enjoyed the creative writing she has been doing." - Parent, Katherine Delmar Burke School
Deepa
Deepa has been working with students of all age ranges for twelve years, both as a teacher and reading specialist. Her focus has been to help address needs in reading, writing, executive function, study skills, homework support, SSAT support, as well as self-advocacy skills. She has served students with a diverse set of needs, including Dyslexia, ADD/ADHD, and visual and auditory processing issues. Deepa holds a Teaching Credential in Mild to Moderate Disabilities, has a BA from UC Davis in Sociology, and received her Master's Degree in Literacy from the University of Michigan. While at U of M, she presented findings on improving writing skills for students with learning differences at an International Education Conference.
Deepa has utilized various curricula and multi-sensory techniques to address both student strengths and needs. She has recently completed training in Read Naturally and the Orton-Gillingham approach and studied the works of Donald H. Graves and the Writer's Workshop movement. Her passion for education motivates her to continue to pursue professional development opportunities.
Deepa is thoughtful and caring; she tailors her sessions to student needs and is always reflective in her practice.
Dominica
Dominica earned her BA in math from UC Berkeley, where she specialized in logic and foundational mathematics. She trained as a math tutor at UC Berkeley's Student Learning Center, and eventually was promoted to Head Math Tutor, where she trained other tutors in techniques for advanced problem solving and compassionate instruction.

Dominica uses an empathy-based approach to help students build confidence as they make the transition to higher-level mathematics. She believes that creativity is a form of intelligence that must be nurtured in order for students to reach their highest potential.

In her own creative practice, Dominica writes fiction and poetry. Her work has appeared in numerous magazines and anthologies, and her awards include a Pushcart Prize, a Rona Jaffe Award and a MacDowell Fellowship.
Ian
Ian is an experienced tutor of test prep, study skills, math, Spanish, and writing. Ian graduated from UC Berkeley with a major in anthropology, earning high honors and high distinction in general scholarship. He teaches essay writing to elementary, middle, and high school students, prepares students for the SSAT and HSPT, and assists with high school and college admissions essays. As a careful observer of life, Ian enjoys helping students train their eye to language as they brainstorm, write, and edit essays, both for school work and for school applications. He also has a talent for explaining math concepts to middle school students who consider themselves more humanities-oriented. Ian has worked with students who have learning differences, and he enjoys understanding or even uncovering each student's learning style.
Previously Ian lived in the UK, Australia, Japan, and Hong Kong. He has maintained an interest in Buddhist meditation and philosophy for most of his adult life. In 2000, he spent several months traveling around South Korea taking photographs of temples and hermitages, which were eventually published in two books on Korean Seon (Zen) Buddhism in 2002. He still practices meditation, but as the father of a toddler he now finds he has less time for it than he used to. On the other hand, he has discovered that parenthood is a great opportunity to put into practice Buddhist principles such as mindfulness and compassion.
Ian is a calm, patient, and empathetic person with a wry sense of humor and a wide experience of the world, who has a genuine commitment to helping your child to succeed academically.
"Ian worked diligently and beautifully with both our son and daughter. He was always very encouraging, thorough, and a pleasure to work with for both me and my wife. We highly recommend Ian." - Parent, The Hamlin School, Marin Academy
"I thought Ian was fantastic! I learned a lot from him and I felt like I was with someone with whom I could ask questions. He helped me with a number of skills that I used multiple times during the test and I am ahead with a few concepts in math." - Student, The Hamlin School
"Ian was great! He was very helpful in both math and language, teaching strategies but also coming up with scenarios to help with verbal retention. He had a nice mix of being serious and on task, but also allowing for fun conversation and banter.
And, the results were worth the invested time and money." - Parent, Katherine Delmar Burke School
"Ian helped our son feel totally prepared for the SSAT through a combination of analyzing practice tests question by question, developing thoughtful strategies for each section of the test, and giving our son focused homework to prepare for the test. He really knows the material, has a great feel for how to push a student, and combines this all with a wry sense of humor." - Parent, Marin Country Day School
"We were very happy with Ian. He provided the tutoring, homework assignments and feedback that resulted in significant improvements in our daughter's SSAT scores. We were under some time pressure and he successfully consolidated material to get quick results.
Thanks for your help and guidance and the great communication Megan!" - Parent, Katherine Delmar Burke School
"Ian did an excellent job with our daughter. He was able to build her confidence and explain crucial test taking strategies and skills. Under his tutelage, she was able to increase her scores by 56 percentage points. Incredible! My daughter's performance improvement far exceeded my expectations. She is even a more confident student in school as a result of posting a strong SSAT score. Kudos to Ian, Megan and the entire Mindful Tutoring team. I couldn't be happier with her results and have referred many friends." - Parent, Marin Country Day School
"Ian was a great fit for [my daughter] and his quiet and patient tempo removed the stress that was building up over the SSAT. He was punctual and professional with great follow-up- a pleasure to work with!" - Parent, Katherine Delmar Burke School
"Ian helped our daughter with the reading section of the SSAT. What my daughter liked the best is that he not only told her the correct answer, he told her why the other answers were incorrect. This overall approach really helped her understand how to tackle the reading section of the SSAT. He was kind and patient." - Parent, The Hamlin School
"Ian was a great fit for our family, not only for our daughter. He understood our routines and adapted to them. He absolutely got our daughter's learning style, and always encouraged her to go the extra mile, with a reassuring smile. He gave her confidence and at the same time listened to our adult doubts. He is a great person and tutor." - Parent, Katherine Delmar Burke School
"A huge thank you from our family to the Mindful Tutor family! With the help of wonderful Mindful Tutors for two of my kids, they are well on their way to getting into the schools of their dreams!
In just six sessions with calm and thoughtful Ian, my daughter improved her overall SSAT score by 32 percentile points and her reading score by a stunning 50 percentile points! At your suggestion, she took the first available flex test and now is happily DONE with testing and stress, and can instead focus on finding the right fit.
And my senior wanted that one extra point to ensure that his ACT score didn't rule out any of the top schools - and after just four hours with Austin, he did it! Austin's approach was super targeted: he looked at my son's previous scores and knew precisely what needed improvement - there was not a wasted moment, and it was worth every penny!
Thank you for changing my children's lives - you've gone above and beyond with your personal attention and concern. We are looking forward to using Mindful Tutors proactively for our high school junior as we approach testing this time! I've recommended you to everyone I know!" - Parent, The Hamlin School and The Branson School
Jason
Jason has over ten years of experience working with youth in areas of test prep (SSAT, HSPT, SAT), math, science, and writing. He greatly appreciates building a personal connection with students and finds that the deepest learning happens in the context of nourishing relationships. Jason works to understand the unique learning styles and strengths of each student and adapts his teaching styles accordingly. He has experience in working with students who have learning differences, including dyslexia and ADHD. Before moving to the Bay Area, Jason graduated from Tel Aviv University with an M.A. in Social Work, and he brings his excellent communication skills to his tutoring practice.

After college, Jason spent time in Uganda, East Africa, building biogas digesters and teaching communities how to live more sustainable and health conscious lives. While there he learned to put his passion for helping people, building communities, and working with youth at the center of his life. For the last four years, Jason has mentored youth of all ages in a range of outdoor settings. His experience includes running garden programs for 3 to 5-year-olds and camping and wilderness immersion programs for pre-teens; he has also supported teenagers in the co-creation of rites of passage experiences.
Jason dedicates himself to helping students of all ability levels reach their full potential.
"Jason has worked so hard to support [my daughter] and made so much progress. We are so thankful for his care and compassion - it means the world to us! She will really miss working with him." - Parent, Hamlin
"Jason made our son feel very comfortable and was also very patient with our son. Our son's scores, and more importantly his vocabulary, improved tremendously!" - Parent, Town
"Thank you so much. It was such a pleasure working with Jason. We credit him with [our daughter's] huge progress [in reading] over the last year!!" - Parent, Burke's
"Jason has a calm and thoughtful approach to tutoring. He challenged my son to improve his scores and gave him the strategies and practice work to achieve his goal. Jason gets results without stressing students out. My son looked forward to his sessions with Jason each week and truly enjoyed getting to know him over the course of their time together." -Parent, St. Brendan
"Jason is absolutely wonderful! [My son] loves working with Jason and he now also loves math! Jason is so calm, organized and sequential in his teachings which has worked so well for [my son]. Jason has also brought another aspect of math to [my son] and that is the wonders of math and the deep thinking it can allow you to do. He loves discussing amazing math with Jason. Jason is a brilliant mathematician and also a person full of kindness and generosity. My husband and I feel so very fortunate that our son is able to learn with Jason." - Parent, Town
"Jason was a dedicated and engaging tutor for our daughter. He really took time to get to know her as a person and as a student. He achieved the excellent balance of helping her to focus and set goals for the task at hand (for SSAT homework, practice tests and tests) while at the same time, building her confidence so that she could do well at each step. We felt very fortunate indeed that Jason tutored our daughter at this challenging time in her middle school life." - Parent, Convent
"Jason's help was instrumental to [my daughter]'s remarkable outcome and improvement on the test. We appreciated Jason's commitment to [her] success and how he worked to create a meaningful bond with her and our family." -Parent, The Hamlin School
"Jason worked very hard to find a way to connect with my daughter and did everything he could to make the work interesting to her. He has a very accepting air, an easy person to have comfortably in your home. After the SSAT was over, he transitioned immediately to helping my daughter to think about essays. It was nice to have him help her find her voice. The essay and the school process were more my daughters than mine largely due to the help we received from Jason." -Parent, French American International School
"Jason is an outstanding person who takes an interest in the kids inside their lessons as well as out in the world. He is compassionate and knowledgeable." -Parent, San Domenico
"Jason was thoughtful and patient. My daughter really enjoyed working with him. I could not have asked for a better person to help her prepare for the test." -Parent, The Hamlin School
"[My daughter] felt very comfortable with Jason. He was patient with her and never rushed her. He also explained things really well for her." -Parent, Convent
"We had a great experience with Jason, he was reliable, consistent, but flexible with our needs and schedule, and has a very calm and insightful delivery as he teaches. My 14-year-old sons both responded well to his teaching style." -Parent, Marin Primary
"Jason was a wonderful tutor for our daughter as she prepared for the SSAT -- patient, compassionate, and warm and also very smart about the ins and outs of the test itself. [My daughter] really enjoyed her sessions with him and I would recommend him to anyone." - Parent, SF Friends School
"Very calm. Good read in his approach and centered to the child's personality as well. Great with kids and a good tutor." - Parent, Stuart Hall
Joe
Joe's focus is on student psychology as it relates to academics and standardized test prep. He's worked in education for over 15 years and has a knack for putting complex ideas into simple terms that anyone can absorb. Students have described his communications style as "easy to follow" and even as "systematically laid-back."
Having faced the obstacle at an early age of learning English as a Second Language, Joe has an acute awareness both of the challenges faced by young learners, and the joys of assimilating unfamiliar concepts. After getting a Chemistry and Math degree from UC Berkeley in 2003, he followed his passion for education by teaching in the inner city, working with small classes in a tri-valley learning center, independently tutoring students 1-on-1 throughout the San Francisco Bay Area, and even spending 2 years living in southeast Asia helping local students raise their SAT scores so they could gain entry into the best universities in the world.
In addition to covering many standardized tests like the SSAT, ISEE, SAT, and ACT, Joe has a breadth of experience with math, science, reading, and writing. One motto he is often heard repeating is "Don't say you know it until you can show it." This places emphasis on the fact that learning is not a spectator sport; it involves doing things to demonstrate that you get it. He aims to not only help students learn, but also to mentor them, to model mindfulness practices in real life, and ultimately to encourage them toward ownership of their own growth process.
Joe has been fascinated by Buddhist teachings ever since reading Siddhartha over 20 years ago and has long sought to apply these teachings to life on an ongoing moment-to-moment basis. Nowadays, his mindfulness practice dovetails with his educational expertise in the form of hand-tailoring lessons that are simple, fun and, effective.
"Joe has been really great at explaining things to [my son], who has said, 'I learned more in my first session with Joe than I've learned all month in my school math class.'" - Parent
Jordan
Jordan has been working with elementary, middle and high school students for eight years. He led team-building conferences across the state with the California Association of Student Councils, and applied those same leadership curricula and techniques to a number of student programs in Vietnam. During his time as an undergraduate at Harvard, he helped fellow students and remote peers across Asia master their analytic and creative writing potential. He hates mechanical, dry, and formulaic methods of writing instruction and aims to help students learn to write about and for their own enjoyment. Admissions essays are his specialty - editing is a guilty pleasure, and he enjoys nothing more than talking to kids about the life-altering ideas and experiences that good personal statements are made of.
In addition to guiding students in all aspects of written expression, Jordan enjoys the nuances of words and teaches vocabulary building for testing application (SSAT, ISEE, HSPT). He tutors all areas of the high school admission process, including essays and the verbal, reading, and math portions of tests. Jordan also loves working with kids on math and science, both of which were his favorite subjects in school. He enjoys creating task-based exploration in both subjects, and he revels in the "aha" moments they inspire.
Jordan graduated with a degree in social studies (read: philosophy, sociology, and history - not the fifth grade kind) and a minor in English. He's been writing fiction and poetry for three years and hopes to finish a novel in the near future. He's been practicing mindfulness for several years, and meditation is his favorite part of the day. He enjoys teaching the sorts of focused breathing and observation techniques that help to decrease anxiety and foster a greater enjoyment of work and life.
Jordan loves being a mentor to kids and young adults of all ages, and is dedicated to helping your child move through each new phase of growth.
"Jordan is a great writing coach. He is kind and relaxed, yet knowledgeable and enthusiastic. We also just enjoyed his company!" - Parent, Marin Country Day School
"Jordan helped my son with interview prep. Jordan was great to work with. He had a lot of energy and it was useful to work with a third party on interview skills." - Parent, Stuart Hall
"We were all thrilled with Jordan's work. [My son] took an immediate liking to him and he helped [him] produce several good essays which really captured his interests and his voice. Jordan was always on time and when he had a conflict with our regular schedule, he was proactive about scheduling another time. He was also flexible when we had a conflict, which happened more than once. I think [my son] also learned about how to construct a good short essay and the weekly sessions improved his overall writing." - Parent, Marin Country Day School
"Just wanted to let you know how great Jordan has been with [my son]. He has been flexible and when things have been challenging he has handled the situation with great maturity and good humor." - Parent
Kirk
Kirk has been a dedicated mathematics teacher for 13 years. She loves helping students develop confidence in math and enjoys the process of making math fun for her students. Kirk engages students by highlighting the knowledge and skills they already have and connects with her students with humor. She specializes in mathematics and test preparation (SSAT, HSPT, ISEE, SAT), including test content writing for the SAT and GMAT.

Kirk taught at Convent Elementary School in San Francisco, a public high school in Oakland, and was a founding teacher of a public high school in San Francisco. Most recently, she taught IB Mathematics in Mumbai, India, where she was part of a mindfulness professional learning community. When she is not tutoring, Kirk is most likely traveling to a far-flung destination when she can satisfy her passion for travel and for learning about new places and people.
Kyla
Kyla is a mathematician and educator passionate about building relationships by sharing the beauty and power of math. Kyla earned a BA in math from Bryn Mawr College and an MA in math from San Francisco State University.
Kyla taught in a variety of schools in the Bay Area over the past decade, including the Nueva School, the San Francisco Waldorf High School, and San Francisco State University, as well as extracurricularly with the SF Math Circle. During summers, Kyla developed curriculum for and taught Geometry and Spatial Sense for 4th graders with Johns Hopkins' Center for Talented Youth (CTY) and Math Magic for 7th graders at the Art of Problem Solving's Bridge to Enter Advanced Mathematics (BEAM). Whatever the setting, Kyla leads people toward understanding through inquiry, challenge, and joy, and is eager to inspire interest and confidence in mathematical problem-solving and test-taking in girls, LGBTQ folks, and other minorities in math who may experience stereotype threat or anxiety. With a background in liberal arts and a general interest in learning, Kyla can support students broadly.
When not engaged in math (and sometimes while engaged in math), Kyla enjoys long train trips, excursions into forests, meditation retreats, and dance parties.
(photo credit: bashir anastas)
"Kyla is incredibly patient and supportive. She gave [my daughter] a boost of confidence through out the testing process. She felt that Kyla was also a help with her math studies at school, providing her with practice problems and support instruction when necessary. Kyla was very professional and personable." - Parent, The Hamlin School
"Kyla is so kind, funny and understanding and was the perfect tutor to our daughter. Through her intuitive and creative approach, Kyla was able to solidify math concepts, strengthen fluency and most importantly boost our daughter's self-confidence. Thanks to Kyla, our daughter has gained tremendous confidence and I dare say enjoys math and is doing great. Kyla became part of our family and was often the only person who could work with [my daughter] on a difficult day and help her through challenging new concepts. Thanks, Kyla, for your time, focus and energy." - Parent, The Hamlin School
Laura
Laura graduated Phi Beta Kappa from UC Santa Barbara, where she earned her degree in Comparative Literature. She earned her Teaching Credential in Elementary Education and Master's Degree from UC Santa Barbara in 2011.
Laura taught fourth grade for six years, and she is currently a first-grade teacher at SFUSD, where she uses balanced literacy and guided reading to teach emergent readers and writers. As an educator, Laura believes in the power of building strong relationships with all of her students. After school hours, Laura tutors elementary and middle school students.
Laura finds tutoring particularly rewarding because it is a space where the tutor can focus on meeting the specific needs of her student. In the classroom environment, a student's success is often tied to his or her assessments and work product, whereas in a tutoring session, success is defined by the progress the student makes with his or her tutor and the learning that happens when they discover misconceptions and work them out together.
"Laura is awesome - we love her outlook, energy, style and helpful input. Our boys think she is great." - Parent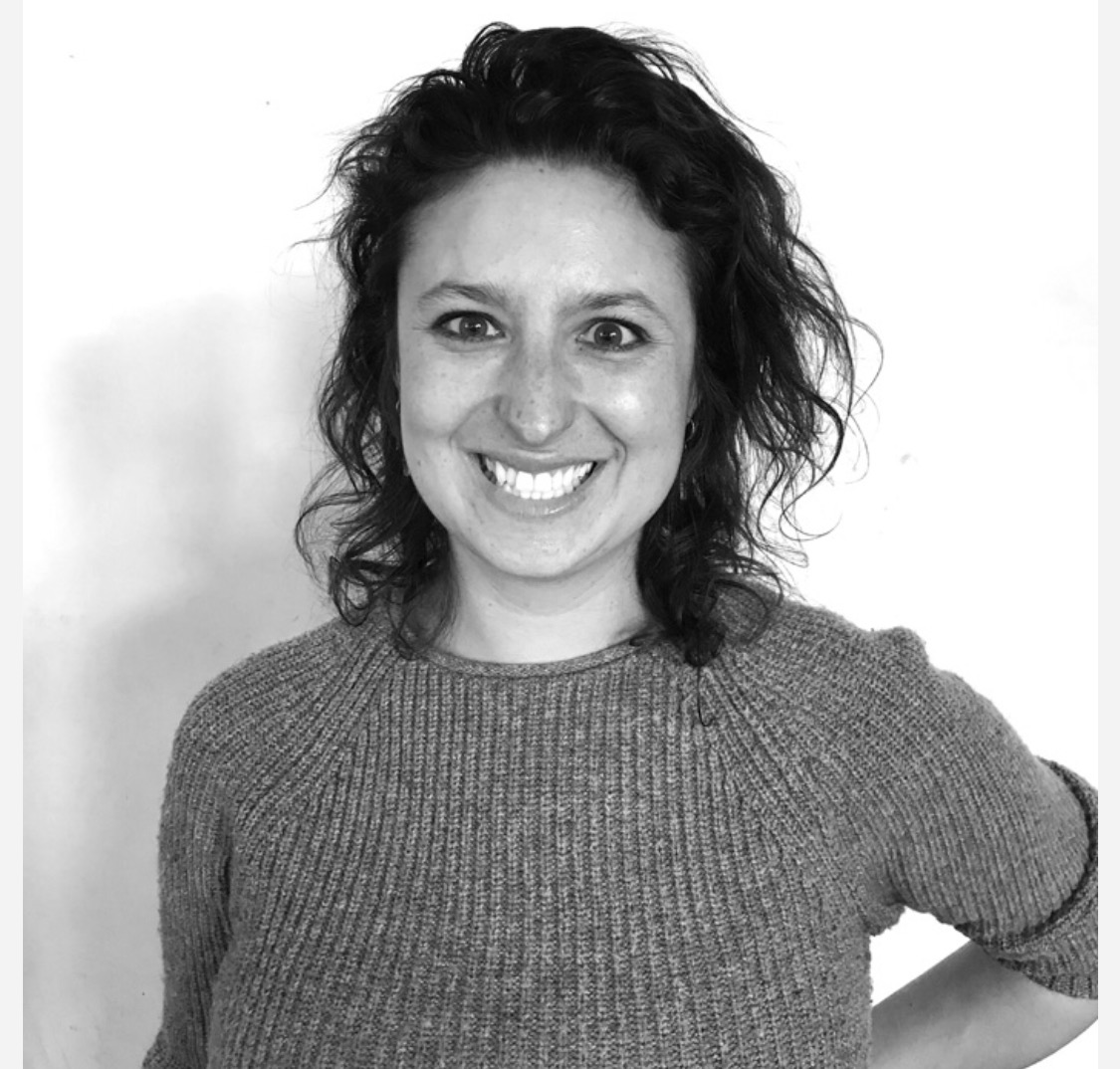 Meredith
Meredith brings a warm, patient, and personalized approach to tutoring. She naturally enjoys getting to know each student as a multifaceted individual, and delights in seeing youth build their confidence and enthusiasm in both academics and life. Having personally progressed from struggling to thriving in certain academic subjects as a young student, Meredith is a strong believer in the "growth mindset" -- a theory that intelligence can be developed, and that natural talent is only a small portion of a student's full potential in any given area. She especially delights in helping students transform their self-perception from being "simply not good at __" to realizing their full capabilities.

Meredith began working with students more than a decade ago, and she has tutored and taught students from elementary through college level. Meredith is a generalist but usually specializes in reading, writing, math, and test prep (SSAT and ISEE). Meredith graduated from Stanford University with a B.A. in Peace & Conflict Studies, but she dabbled in coursework ranging from astrophysics to Mozart's operas to an organic farming practicum.

Meredith hails from Colorado, and she finds centeredness through time spent hiking, relaxing, and practicing yoga in nature. Her quest to see the natural world has led her to such diverse places as Mozambique, New Zealand, Peru, Tasmania and the Kingdom of Tonga. Most recently, she spent several months backpacking in national parks around the Western US. When closer to home, Meredith can be found practicing yoga on her porch, growing vegetables in her backyard, or hiking in the Marin Headlands.

"Meredith was a terrific tutor. We especially appreciated her calm demeanor and her precise instruction. We never felt that she was overloading our daughter with too much work or stress. She is clearly a kind and compassionate person but also a knowledgeable tutor. I would highly recommend her to anyone." - Parent, The Hamlin School
"With three teenagers I have worked with many tutors and Meredith is a definite stand out.
She is the perfect blend of being kind and nurturing while teaching and making sure concepts are mastered. What I love most about Meredith is how organized she is and how I know I can trust her to keep my kids on track. Her level of preparation and organization is unparalleled. We know we are lucky to have her!" - Parent, Convent
"Patient, kind, thoughtful - I cannot say enough good things about how Meredith engaged and tutored my daughter! She made her feel confident and capable." - Parent, French American
Owen
Owen has been tutoring for over fifteen years, specializing in math and history. He has an extensive background tutoring Algebra, Geometry, Algebra II, Precalculus, and Calculus, helping students develop the confidence necessary to not only succeed in math class but to also enjoy it. Owen prepares students for the ACT, SAT, SAT subject tests, SSAT, and AP exams, and he assists with high school and college admissions essays. He attended Stanford University and graduated with a degree in history.
After college, Owen devoted himself to Buddhist mindfulness meditation practice, spending eight months on silent retreats in the following years. He loves working as an academic mentor, helping students feel more confident, engaged, and relaxed in school. He often weaves mindfulness exercises into his sessions with students, giving them tools to lower their stress levels, cultivate greater focus, and find more joy in the learning process.
Owen is passionate about the intersection between personal, societal, and environmental healing. He recently started a Ph.D. program in Psychology at Meridian University, a school that specializes in transformative education. He is delighted to have the opportunity to share some of what he has learned and to support students in their transition to adulthood.
"Owen is incredibly kind, patient and knowledgeable. He knows every topic and can help on any level of algebra, geometry, calculus and more. Patience is the key. He is so excited to help. I always have thousands of questions and he is willing to answer all of them in many different ways." - Student, LWHS
"Owen is incredibly flexible and hardworking, and he helps you not only work through problems but makes sure that you understand them." - Student, LWHS
"Owen is a very special person!!!" - Parent, LWHS
"Thank you so, so much Owen. My son told me, 'Tonight was the best tutoring session I ever had!!' For him to connect with someone who understands what he is talking about is priceless!!" -Parent, Tam High
Pam
Pam comes from a family of educators and has been teaching and tutoring elementary students up through college in Math, Science, Writing, and Test Prep (SSAT, HSPT, SAT, ACT, GRE) for more than 15 years. Her love of teaching stems from her love of learning. She has formally studied Physics, Creative Writing, and the Classics and has informally studied Cheese, Photography, the Arthurian Legends, Dreams, the French Revolution, and countless other topics. One of her favorite pastimes is inspiring students to love subjects they thought they hated. Another is watching them gain mastery over a topic they thought was too hard for them.
Pam has a great deal of compassion and understanding for all students. She has worked with students who have ADHD, Dyslexia, and Asperger's Syndrome as well as students who are Blind, Deaf, English Language Learners, and struggling with PTSD and other emotional issues. She believes all students have their own unique learning styles, regardless of formal diagnoses, and her first job as a teacher is to develop a real relationship with her students so that she can tailor her approach accordingly.
She earned her BA in Physics from Wellesley College, an MFA in Writing from Vermont College of Fine Arts, and an MA in the Liberal Arts from St. John's College. She has taught at four private schools, including The Hamlin School in San Francisco, and three academic summer camps in New England and the Southwest. She began the Christian meditative practice of Centering Prayer a year and a half ago, and it has had a transformational effect on her life.
"Pam is an incredible SSAT tutor! With Pam's teaching, my daughter was able to almost double her SSAT score. Pam knows how to expertly teach both the math and verbal sections of the test and definitely gets great results." -Parent, The Hamlin School
"Working with Pam has been one of the best experiences we have had. We adore her, and she has helped [my child] in a multitude of ways." -Parent, Marin Country Day School
"Pam was an incredible support to our son as he prepared for the SSAT. He loved working with her because she was engaging, fun and kept him on task. Under her guidance, his scores improved dramatically. She was also great about communicating with us on how we could support their efforts. Megan was terrific about checking in and monitoring their progress. Overall, it was a fantastic experience and we recommend Pam and Mindful Tutor without reservation." -Parent, SF Friends School
"Pam is a supportive and incredibly bright tutor who keeps lessons fun and engaging. She was a great match for our daughter. Sharing a similar appreciation for good literature - and humor - made the tutoring time well worth the time. I highly recommend Pam." -Parent, San Domenico
"Pam tutored [my daughter] through a stressful period of SSAT testing for independent high school admissions. Often I would hear Pam laughing loudly at [her] jokes from upstairs. It was a reassuring sound that her humor was being appreciated. I also heard Pam complement [my daughter] on her strengths as testing did not come easily to her." - Parent, Mark Day School
Peggy
Peggy has an absolute love for teaching Test Prep, English, Reading, and Writing. She spent more than six years as a lead instructor in test prep at a center in Alabama, and she confidently teaches strategies for the verbal sections of the SAT and ACT. Before that experience, she devoted years to teaching English at both the college level and as one-on-one tutoring. She has taught English to students ranging from 2-year-old toddlers to Business English for CEOs and Speech Writing and Editing for members of the House of Representatives in Japan
Peggy has practiced meditation on and off for approximately 20 years. Perhaps not surprisingly, practicing mindfulness on an everyday basis has greatly affected her teaching, whether she is teaching a class of 25 college students, a group of 15 ESL adult students, or a one-on-one ACT tutoring student. Consciously practicing compassion and empathy towards a student in place of giving in to frustration when something isn't "clicking," has led her to many alternative solutions that she believes she otherwise would have never stumbled upon. Understanding why a student may not be grasping a specific concept and taking into consideration his or her perspective has greatly benefitted both her teaching and her students. Without a doubt, becoming more serious about meditation and mindfulness was one of the most impactful paths that Peggy has chosen.